Office Movers and Moving Services Central Virginia and Greater Richmond VA Businesses Trust to Minimize Downtime
Are you looking to relocate to a new location, downsize, or store some office furniture in Central Virginia or the Greater Richmond area? Quality Moving Services knows how important it is to minimize the amount of downtime for your company. Our professional office movers and services work diligently and efficiently together with you to coordinate the best plan to make the move as seamless as possible.
Call 804-796-4860 for an estimate today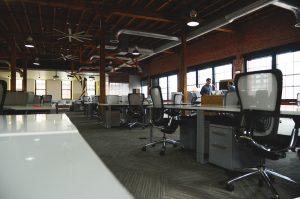 Office Pre-move Planning
In our initial consultation of the space and move, we offer office moving services to pre-plan and coordinate the day of the move. Together with you Quality Moving Services can coordinate and schedule for proper efficiency while maintaining effective communication throughout the office move.
Disassembly and Reassembly
In addition to our move management services, our office and commercial movers can help with the installation and reconfiguration of workspaces.
Our office and commercial movers are trained to disassemble and reassemble office furniture. Familiar office furniture brands include:
Allsteel


Hon

Kimball

Herman Miller

Haworth

Knoll

Steel Case
Storage options
Our self-storage and warehouse location offers an additional option if you are waiting for your new office space to be finished, decided to downsize, or need to temporarily store some office furniture. Our storage location serves Central Virginia and the Greater Richmond VA area which offers self-storage if you are looking for the flexibility of easy access.
Using local office movers and moving services
Using a local office moving company means we are familiar with the area and can provide local referrals for your other relocation needs.
Quality Moving Services is also partnered and certified with the Commonwealth of Virginia's Small, Women-owned, and Minority-owned Business (SWaM) certification program and Virginia Movers and Warehousemen's Association (VMWA)
This company has been a BBB Accredited business since June 2006. This means it supports BBB's services to the public and meets BBB Accreditation standards.
Simplify your next office move with quality movers
Let Quality Moving Services simplify your next office move. Our promise to you: We'll show up on time, put items where you request, and handle your belongings with care.
Contact us for an estimate today
Office Moving and Movers Near Me
When searching "office moving near me" or "office movers near me" you can depend on our quality moving services. We are proud to offer the best moving services to Central Virginia, as well as many of the surrounding suburbs and townships, such as the following:  
Richmond • Petersburg • Chesterfield • Colonial Heights • Henrico • Hopewell • Midlothian • Charles City County • New Kent County • King William County • Hanover County • The Fan