Senior Movers and Moving with Quality Moving Services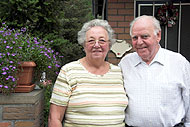 At Quality Moving Services, we know that moving can be an unsettling experience at any age. Seniors, especially, are often presented with a unique set of challenges when preparing to move.
Whether you are looking for senior movers to assist in the transition into a senior living community for the first time, or moving between communities, we have you covered. Our senior movers are committed to showing up on time, putting items where you request and handling your belongings with care.
Quality Moving Services Senior Moving Package Includes:
Free Moving Quote
Your Own Team of Professional Senior Movers
If needed, we can also provide:
Wardrobe Boxes (available upon request)
The QMS item placement request
The QMS Care handling process
Donation/Distribution of Unwanted Items
Mover introductions upon arrival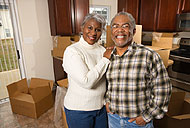 We're experienced in senior moves located throughout the Richmond VA, Petersburg VA, Hopewell VA, Prince George VA area and that may be a little bit more sensitive and emotional.
Arranging moving and packing services for customers looking to move their senior parent(s)
Downsizing from a large family home into a smaller residence
Moving belongings from a cottage to primary residence
Moving and storing items during home renovations
In need of senior moving services for a loved one? Take the first step! If you want the best moving services for seniors, call Quality Moving Services at (804) 796-4860. One of our senior moving specialists is ready to walk you through the moving process and answer any questions you may have. We look forward to servicing your senior moving needs, as well as those of your loved ones. Contact us today
Senior Moving and Movers Near Me
When searching "senior moving near me" or "senior movers near me" you can depend on our quality moving services. We are proud to offer the best moving services to Central Virginia, as well as many of the surrounding suburbs and townships, such as the following:  
Richmond • Petersburg • Chesterfield • Colonial Heights • Henrico • Hopewell • Midlothian • Charles City County • New Kent County • King William County • Hanover County • The Fan